Hi-Raise Constructions Holding deals with the construction of various application objects.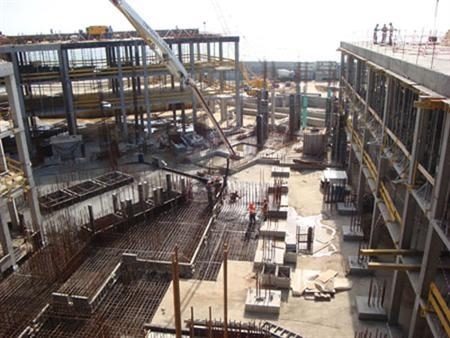 The company performs the following types of construction:
Industrial (agriculture objects, storage and factory complexes)
Transport (roads, bridges, structures)
Civil (residential houses, public and administrative buildings)
Hydrotechnical (coast-protection structures and facilities)
Staff, innovative technologies and high-quality equipment of Hi-Raise Constructions Holding allow performing different types of construction works at high level not only in Odessa region, but also all over Ukraine.
The geography spreads to Odessa, Kiev, Cherkassy, Chernigov, and Nikolaev regions.
construction works;
finishing works;
special works;
pile foundations.
Types of performed works:
Building and facilities construction of all the kinds: country-houses and cottages construction, offsite and pre-cut construction;
Principle contractor works - construction and setting into operation";
Foundation and fundament;
Concrete mixes producing;
Concrete stones producing;
In-situ reinforced concrete construction erection;
Bored piles armature producing;
Arrangement of piles: bored, inclined;
Hydraulic structures construction;
Technological equipment installing;
Concrete surfacing construction.
For more information, please contact our sales department at:

+38 (048) 777-11-77

;

+38 (067) 517-97-51