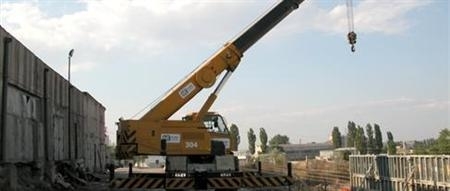 The rental price is negotiable
Description
The rental price is negotiable.
Characteristics:
Грузоподъемность - 40 тонн.
Maximum lifting capacity: 40 tons This type of special machinery performs the functions of loading, unloading and transporting goods. It is widely used in construction because of its mobility, versatility and high carrying capacity.
For more information, please contact our sales department at +38 (048) 777-11-77.