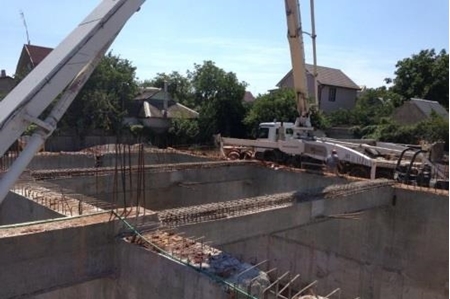 Object: SPS-№6B construction situated in Odessa, 36, Almazniy Lane.
Location: Odessa
Works Description: deep pumping station construction within "Mega Scale Project on reconstruction of a new waste water disposal system rising main of the South sewer basin" as a part of Consortium with the Corporation of industrial and commercial enterprises "Soyuz" and "Ecoclar" LLC (Poland). Special construction and installation works complex on subsurface and superstructure parts of buildings.
Period of works: 2013-2014
Project Owner: Odessa Development Program Agency of Odessa City Council out of proceeds of the loan of the World Bank.