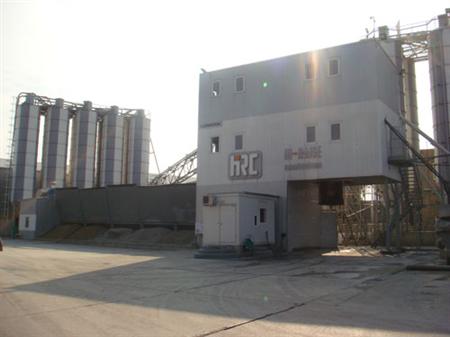 Object: Engineering and Manufacturing Base
Location: Chernomorsk, Odessa region, Malodolinskoevillage, 9 Vinokurova St.
Works Description: Schematic Project, Construction Projectstage, construction of concrete mixing station, fabrication shop, heliport deck, railway spur to accept and trans-ship cement, sheltered warehouses for inert aggregates, vehicle workshop and laboratory.
For information: Total area - 4.8 ha. Commissioning - 2008.
Engineering and Manufacturing Base possesses:
Liebherr concrete plant with a capacity of 120 CBM/hour;
fabrication shop;
vehicle workshop;
compressor facility with modern ALUP equipment;
railway spur;
concrete silo stockpile of 850 sq.m;
warehouses for inert aggregates of 6,150 sq. m;
heliport deck;
vehicle washing complex;
administrative building;
electrical substation;
independent power supply station;
laboratory;
fire tanks and water-storage tanks with total capacity of 1,200 m3;
waste-disposal plant.