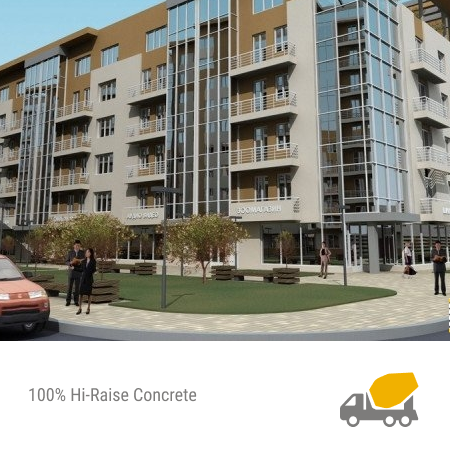 Object: Family Club Residential Complex
Location: Kharkov
The following works were performed: reconstruction of berths No.7, 8, 9, 10, metal and precast structures dismantling of the old berths, excavation works, pumping, in situ and mounting works and main contract works.
Period of works: 18 months
Project Owner: DCH "Krom" LLC Family Club Residential Complex includes recreational, service and shopping facilities. Total area of residential and commercial premises is 50,000 sq.m.
Family Club RC is a luxury apartment complex in the prestigious district of Kharkov with commercial infrastructure objects and own closed adjacent territory.
The main features of the object are location in the city centre, excellent road junction, developed infrastructure, individual planning and large apartments. The historical city center is viewed from the windows.