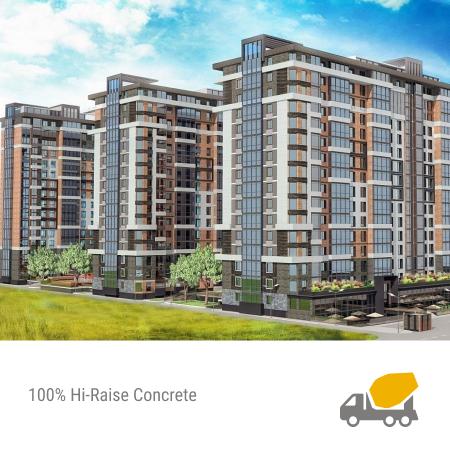 Object: Marshal-City Residential Complex is a family residential complex consisted of 5 16-floor houses in Odessa bedroom community, Tairovo district. Closed secured area, children playgrounds, underground parking, supermarket and public shopping center will provide a comfortable life in this complex.
Kinds of works: earthworks, reinforced concrete frame arrangement, walls and dividing walls infilling with gas-concrete blocks.
Marshal-City RC is an ideal place for those who got used to the best things. Located in the unpolluted area of the city, the complex is built caring for comfort and safety of each future resident. Unique own infrastructure and beautiful landscaped adjacent territory together with size-conscious apartments planning and integrated safety and security provide real homeliness that is lack today. Marshal-City RC is a place where you can forget the hustle and bustle of the city without leaving it.